The adult and porn industry currently has more top pornstars than ever, and as we say goodbye to 2020 and hello to new year 2021, picking a top list is getting even harder. You might not agree with all of the ladies we've listed but we hope you agree that they are all hot and sexy  – let us know in the comments if you don't agree with any of the girls and suggest girls that you would add instead!
Valentina Nappi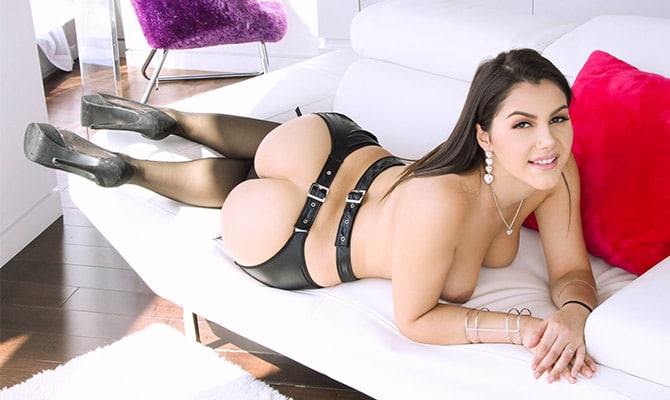 Everyone's heard of the Italian beauty Valentina Nappi, it was an oversight for us not to add her sooner – thank you for all the comments pointing out our error. To make room for Valentina we have demoted Nicolette Shea – the next person to be demoted will be Lana Rhodes unless she picks up her game. Anyway, back to Valentina; she's curvy (which we love) and her generously-sized 34C tits are all natural, which is great. We're also fans of the bit of hair she keeps around her lady region – it's totally in keeping with her Italian heritage. Oh, and did we mention she has an amazing ass?
Gabbie Carter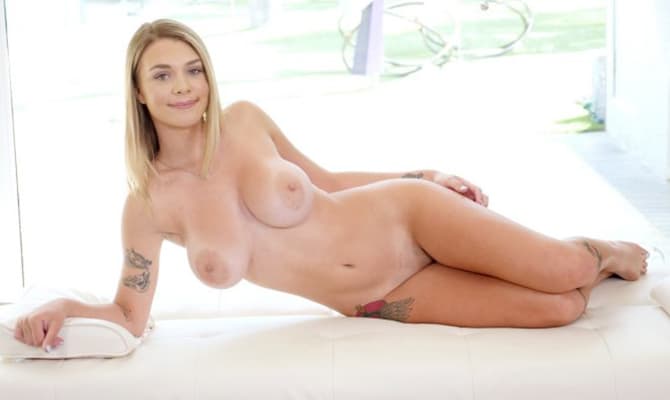 Gabbie only entered the porn scene this year (2019) but she entered with a bang, almost over night she went from a noone to being featured by most of the top porn studios (surprisingly she hasn't been on Brazzers yet), it wasn't just the studios that loved her, porn fans around the world couldn't get enough of her incredible all natural tits, slim figure and cute face. Her best scene in our opinion has probably the scene she did for Naughty America's 'My Daughters Hot Friend', though, so far we're yet to see a scene of hers that we haven't liked. She's definately one to watch in the coming years and if she carries on the way she has been she'll go down in porn's hall of fame.
Liya Silver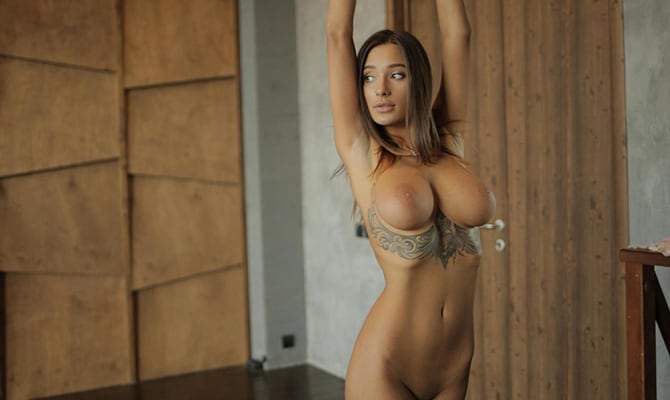 You could easily think that this sexy senorita is Spanish not just from her looks but also becuae she does a lot of work with Spanish porn studios, however, you would in fact be wrong this naturally busty olived skinned beauty is in fact Russian and she's one of the hottest Russian pornstars we've seen in a long time. We love her tattoos, we love her tits, we love her figure so yes we love almost everything about her in the looks department. The only thing we can criticise her for is her 'performances', sometimes her scenes can be a little boring but her looks far outweigh this small negative as there's other things you should be busy doing while you're watching her get naughty on the camera.
Susy Gala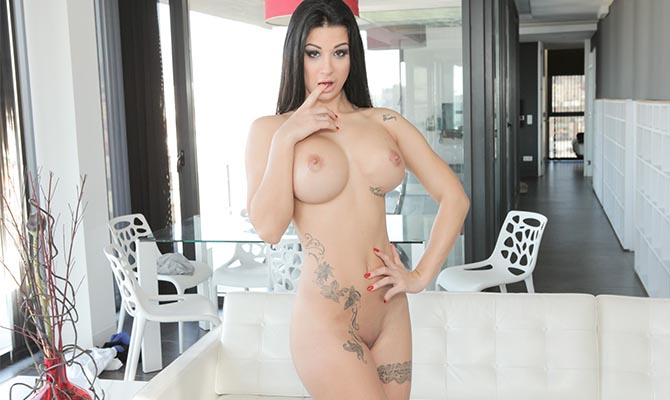 Susy isn't a new pornstar, she's been around for years. However, compared to when she first started out in porn she is a totally different woman; what we mean is that—in the nicest way possible—she wouldn't have made it onto this list with the way she used to look, but now she's arguably the hottest Spanish pornstar right now. You won't see much of her on the big sites like Brazzers, but if you take a wander over to Cum Louder you'll find plenty of videos of her (for free too). She's easily the top pornstar in Spain.
Jade Kush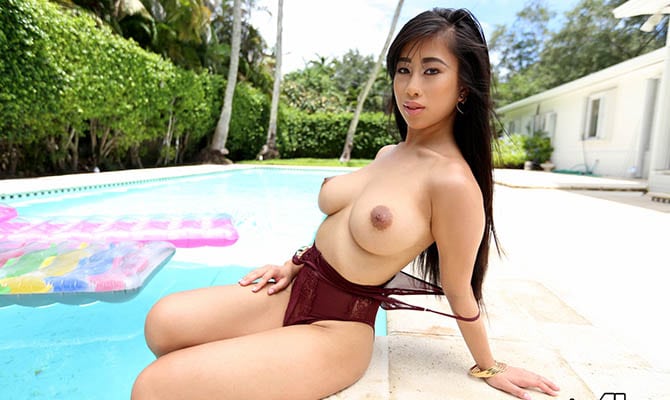 We wanted to add a be more variety to the list (as requested by readers), so here we have it. Say hello to Jade Kush, who is probably our favourite Asian hot pornstar at the moment, especially considering she's only been in the industry for a year. This 20-year old (almost 21) stunner originates from China but has been brought up in the USA. Her best feature? We're not even going to answer that, just look at the picture above and decide for yourself (yes, they're natural)